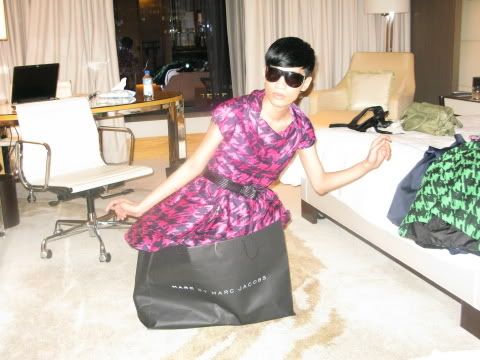 ok, jag har trötnat på perez hilton, han kör samma grej år ut år in (that's not change - that's more of the same! hahah), så jag har en ny favorit-famewhore-couture-celeb-suckup-glitterbög-bloggare;
bryanboy le superstar fab
! haha åh. så jävla härlig kille, fan vad han måste provocera folk.
"Everything about me is perfect but I'm fake and I represent everything that's wrong in this planet. Afterall, I'm planet earth's favourite third world fag and I'm the gayest gay that ever gayed. I am so gay I sweat glitter."
han är lite väl magstark ibland (
"[...] my desperate plea to the good lord almighty to curse me with an eating disorder because I am so fucking fat"
), men hans blogg är en av de få riktigt puckade bloggarna, där det på riktigt framgår att det är på skoj. man KAN ta honom med en nypa salt och han är bara rolig. lite jobbig. men mest rolig.